GAC Cars, SUVs, Pick-up Trucks, MPVs and Vans
GAC Motor Company s a Chinese automobile manufacturer that was established in July 2007. It was dubbed as the sixth-largest passenger car producer in the Chinese market in 2009. The brand produces passenger cars, distributed in the Philippines by Legado Motors, Inc (LMI). The brand made its local entry in November 2018 with a wide array of vehicles with many different body styles.
GAC Motor has a wide array of vehicles on offer to the Philippine market, from sedans, crossovers to minivans, there is a GAC for almost any application. The GA4 and GA8 are the sedan offerings, while the crossovers in the lineup are the GS3, GS4, and GS8. The lone minivan in the lineup is the GM8.
To bolster its strong lineup, and to address the demand for subcompact crossovers in the Philippines, GAC has decided to bring in its GS3 crossover in 2019, which can either have a naturally-aspirated or a turbocharged engine, depending on the variant.
Some models like the GA4, don't have letter designations. Instead, the engine is what separates the variants as well as the transmission. No names are also given to models with only one variant such as the GM8 and GS4. For the rest of the lineup, GAC uses GS, GE, and GL designations, with GS being the more basic, the GE being the mid-tier, and GL being high-end.
Read More
GAC Car Models
Find all GAC car models available in the Philippines and view detailed specifications, prices, images, videos, reviews and much more. Connect with a GAC dealer and request a quote.

Get Notified for GAC
Do you want to be the first to know about the latest automotive deals? Just subscribe with your email address and we'll send you alerts on the most incredible deals as they happen.
Latest GAC News and Reviews
Find expert reviews on your favorite GAC vehicles in the Philippines, from the performance, comfort, tech features and safety aspects of each vehicle. Also, read about the latest vehicle launches, upcoming vehicles, vehicle recalls and latest news.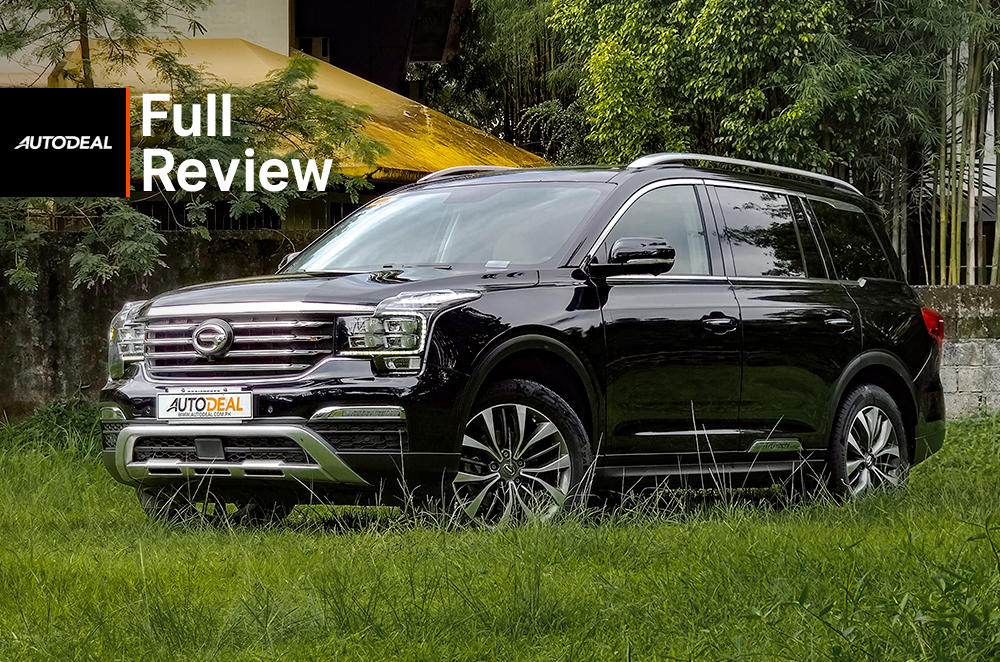 GAC, a brand that is a newcomer to the market, and this is its full-size crossover that may make you look twice.
GAC Motor lent us the top-range GA8 midsize sedan and we took it all the way south to Mabini, Batangas.
Let's talk about the riding comfort and convenience offered by the GAC GA8.

Compact crossovers have become a niche market, but the GS4 is here to change the game.

4.1

/

5

The GS4 has its fair share of flaws – tech and safety features aren't part of them.
GAC Dealerships in the Philippines
Connect with your local GAC dealer for a quote, inquiry or schedule a test drive.
1800 Ortigas Ave. Brgy. Ugong, Pasig 1604
View other popular car brands in the Philippines, carry out research and connect with your local dealer.